| | | |
| --- | --- | --- |
| COMMENTS | | |
 Khaled
Is this the Beginning of the End of the Saudi Kingdom?
I am a Muslim from India and I was very sad to see the treatment meted out to Ethiopians.
Greater Kings had ruled over Muslims in the past and none dared to touch Ethiopia because
of the commandment from our beloved prophet (peace be upon him). He had clearly stated
that Muslims should treat Ethiopians well no matter what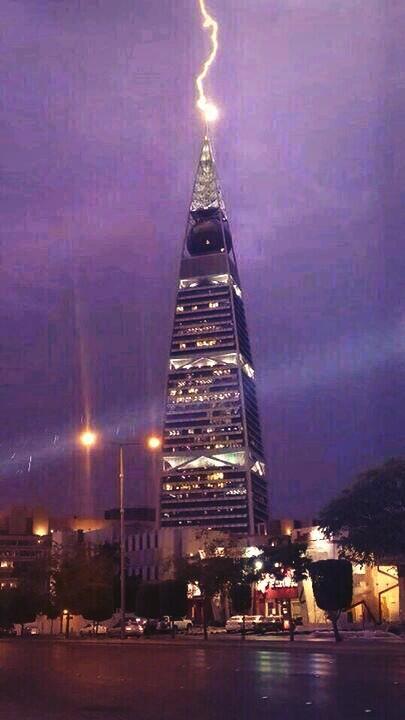 Mahmmad, Saudi Gazzette, SA
 Media campaign against Ethiopians which virtually alleges that most Ethiopians are
 in the Kingdom illegally, is in many ways just vilifying one particular section of
 humankind. The campaign, as if the problem of sneaking these illegals through
 the border happened only two weeks ago, is also unjustified.
BB
I do not oppose the deporting of the Ethiopians rather the way Ethiopian
immigrants are being treated is very offensive. You can see that the way
they are being tortured and being killed by the civilians is just
unfair. Please provide this fair news in your news outlets. Thank You
Only in Saudi Arabia can a citizen sponsor a dozen of immigrants, keep their passport and
collect handsome tax. If immigrant in such circumstance happen to be in trouble for trivial
acts, such as traffic violation, they are detained until their sponsor (if alive and around)
 bails them out.
Only in Saudi Arabia can a taxi driver be beheaded for perceived drug smuggling when some
 passengers dropped drug in his taxi, intentionally or otherwise.
Only in Saudi Arabia are rampant drug and alcohol uses blamed not on the users (the Saudis)
 but solely on the suppliers, synonymous to immigrants in this part of the world.
Only in Saudi Arabia are locals bribed to live quietly and not bother the royal families.
Only in Saudi Arabia is a woman stoned to death by the government for a perceived adultery.
If the United Nations can't articulate and enforce basic standards among its member states,
dignified treatment of humans under any circumstance being the chief, what is its purpose
other than serving the interest of some!!!
 Bulcha
Well, then such a nation should not be a member of the United Nations until it meets the most
fundamental principles of a global community: humanity and respect for one another.
Deport us!
| | | |
| --- | --- | --- |
| Global Protests Against Saudi Arabia - Videos | | |

| | | |
| --- | --- | --- |
| Saudi Arabia should be expelled from the UN & Ethiopia should take Serious Diplomatic Measures | | |

Ghelawdewos Araia, PhD
IDEA Editorial November 12, 2013

The Saudis may not be held responsible for what they do to their citizens, but they should not walk away with murder when they attack and brutalize other nationals. For this apparent reason, the Ethiopian Government should file charge against Saudi Arabia for the maiming, assault, rape, and murder of Ethiopian citizens. Moreover, Ethiopia should seriously reconsider its diplomatic ties with Saudi Arabia. Any nation's independence is tested by its performance in securing the sovereignty and territorial integrity of the nation, and by safeguarding the fundamental rights of its citizens. 
If Saudi Arabia is not going to redeem the wrongful act wrought against Ethiopians and continues to violate international norms and breach international law in relation to human rights, the United Nations should consider to expel the country and terminate its membership unless and until it honors, respects, and implements the UN Declaration on Human Rights, and this by extension should apply to all other nations that breach international law with respect to human rights.

Read more...

| | | |
| --- | --- | --- |
| Saudi Media campaign against the Ethiopians | | |

By   This e-mail address is being protected from spambots, you need JavaScript enabled to view it


The recent phenomenon of Ethiopia bashing in our country's media is turning a wee bit malicious. I was surprised at the recent media campaign against Ethiopian nationals, who have been singularly targeted by the media for all the ails afflicting the country.

According to many media reports the Ethiopian nationals are the main source of all problems. They are the ones breaking into homes, manufacturing and distributing liquor, selling weapons, involved in assault and rape cases and many other things that cause discomfort to citizens and residents alike.

The campaign, which virtually alleges that most Ethiopians are in the Kingdom illegally, is in many ways just vilifying one particular section of humankind. The campaign, as if the problem of sneaking these illegals through the border happened only two weeks ago, is also unjustified.

First of all I would like to clear one thing. Any person sneaking through the border illegally should be arrested and deported; it is within the country's right to do so and I want to make it clear that no one is questioning the action of the government if these illegals are arrested.

Read more...

| | | |
| --- | --- | --- |
| Eastern Nile Basin Irrigation ministers pledge joint cooperation | | |

 

Irrigation ministers from Sudan, Ethiopia and Egypt rose from their one-day tripartite meeting here Monday, agreeing to form

a joint mechanism for the implementation of recommendations reached by an international committee of experts on the

projected Ethiopian Renaissance Dam.

Read more...
« StartPrev212223242526272829

30

NextEnd »
Page 30 of 109